&nbsp

Turandot

Cast Bios

ON-LINE PROGRAM SUPPLEMENT
Refresh screen for latest content!!
Back to On-Line Program Home To full-size Turandot website
Performer Bios
Kartik Ayysola - Pong cover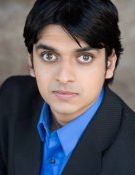 Boston-based tenor Kartik Ayysola is currently an active performer in the Greater Boston Area. Most recently, he has been seen as the Ziegfeld Tenor in Funny Girl and Fakir in The Secret Garden, marking his first foray into Musical Theatre. In the past, he has sung the title role of Offenbach's Orpheus in the Underworld with Longwood Opera, the title role of Le Comte Ory (cover), Brighella in Ariadne auf Naxos with Lowell House Opera, Alfred in Die Fledermaus with Opera 51, and Oronte (cover) in Alcina with Opera Del West. He has also been seen as Borsa in Rigoletto, Don Basilio and Don Curzio in Le Nozze di Figaro, as well as Monostatos in Die Zauberflöte. He has also performed as the tenor soloist in Mass in C Major by Beethoven and Oratorio de Noël by Saint-Saëns, singing with the Arlington Philharmonic Orchestra, as well as Mr. Angel in The Impresario with the Carlisle Chamber Orchestra. He currently holds a Master of Music degree from Boston University, studying with Jerrold Pope, as well as a Bachelor of Fine Arts degree from Indiana University of Pennsylvania, studying with Joseph Baunoch. Kartik is currently studying voice with Bradley Williams.
Thaddeus Bell - Timur cover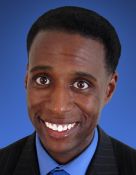 Thaddeus Bell is pleased to be singing with us today. He studied vocal performance at the New England Conservatory of Music and is an active soloist, choral and opera singer. Some of Thaddeus's previous performance credits include the Beethoven Mass in C, the Brahms and Faure requiems, A Hand Of Bridge, Hansel and Gretel, Carmen and Das Liebesverbot.
Ethan Bremner - Prince Calaf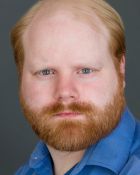 Since his arrival in Boston, Ethan Bremner has become one of the city's most sought-after tenors. He made his local debut with Boston Opera Collaborative in 2006 as Achilles in Gluck's Iphigenie en Aulide, and then sang with the company as Rodolfo in Puccini's La Bohème. He also had an auspicious debut as Cavaradossi in Puccini's Tosca, Nemorino in Donizetti's L'elisir D'amore, Don José in Carmen and Lt. Pinkerton in Madame Butterfly with Longwood Opera. He performed the premier performance of Odyssey Opera of Boston as Baroncelli in Wagner's Rienzi, Sir Robert Shallow in Sir John in Love with Odyssey Opera, and Manrico in Windham Orchestra's Production of Il Trovatore. Mr. Bremner was a Finalist in the 2010 Metropolitan Opera National Council Auditions (New England Region) and earned his Master of Music in 2006 from the University of Wisconsin.
Peter Cooper - The Mandarin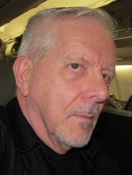 Peter's primary musical experience over the past couple of decades has been as a Bass-Baritone choral singer with several local organizations including Masterworks Chorale, Chorus pro Musica and New World Chorale. He particularly enjoys singing concert opera and has participated in at least 20 presentations principally by Boston Concert Opera and Odyssey Opera. Occasionally he has appeared as a bass soloist in such works as Rossini's Stabat Mater, Brahms Requiem, Mozart Requiem, Dubois's Seven Last Words and Gilbert & Sullivan's Iolanthe and has also served as a church cantor. He very much enjoyed more than 10 years as a private student and friend of the late Robert Honeysucker. This is Peter's first appearance with Opera 51.
Alyssa Mae Doggett - Liu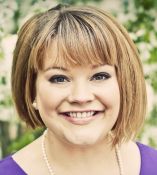 Soprano Alyssa Mae Doggett received her MM degree in Vocal Performance and Literature from the Eastman School of music and a Professional Studies Certificate in voice from the Boston Conservatory at Berklee. She has performed in numerous Opera51 productions, and is excited to once again join them in this concert version of Die Zauberflöte. Previous roles and performances include: Dew Fairy and Sandman in Humperdinck's Hansel and Gretel, the title role in Massenet's Manon, Stephanie in Jake Heggie's To Hell and Back, Belinda in Purcell's Dido and Aeneus, Lauretta in Puccini's Gianni Schicchi, and soprano soloist in Beethoven's 9th Symphony with the Idaho Falls Symphony Orchestra.
Betsy Draper - chorus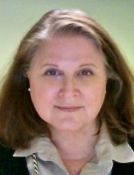 Alto Betsy Draper is a life-long choral singer beginning with children's church choirs to today performing with several auditioned choral groups. While at Florida State University's School of Music, she studied with Elena Nikolaidi and Walter James. Betsy works as a research ethicist and administrator at New England Baptist Hospital.
Robin Farnsley - Artistic Director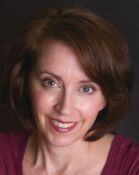 Robin Farnsley is equally at home on the opera, operetta, musical theater, and concert stages. Ms. Farnsley has sung starring roles for Opera51 in Fledermaus, La Bohème, The Merry Widow, La Traviata, L'Elisir d'Amore, and Romeo et Juliette, among others. Other operatic leading roles include Juliette in Romeo et Juliette and the title role in Lakmé with Arizona Opera, Rosina in The Barber of Seville with West Bay Opera, and Lakme with Lowell House Opera. Her operetta roles have included Sonia (Lehar The Czarevitch), Kathy (Romberg The Student Prince), Crystal (Zeller Der Vogelhändler), Nina (Friml The Firefly), and Hanna Glavari (Lehar The Merry Widow). Robin also sang the role of Ninon in The Violet of Montmartre for the Ohio Light Opera, the American premier of this Emmerich Kalman operetta. She has made several recordings of rare operettas and musical theatre on the Albany Records and Operetta Archives labels. Before relocating to Utah a few years ago, she was Artist in Residence at 51 Walden.
Len Giambrone - Pong - the Chief Cook
Janice Hegeman - chorus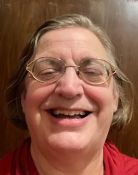 Janice Hegeman has been singing in opera choruses since joining Boston Concert Opera in the 1980s. Subsequently she has sung in productions of Verdi's Aida and Bernstein's Mass with the Opera Company of Boston then continuing with Chorus pro Musica & Odyssey Opera's annual concert operas in Jordan Hall. Highlights also include Honegger's Jean d,Arc au bûcher both with the BSO & Odyssey Opera.
Susan Ketteringham - chorus
Lance Levine - chorus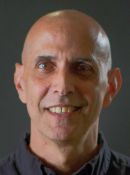 Lance Levine, tenor, is delighted to join Opera51 again for The Magic Flute. With Opera51, Lance played Frosch in Fledermaus, Benvolio in Romeo and Juliet, and ensemble roles in Carmen, Amahl and the Night Visitors, L'Elisir d'Amore, La Traviata, and The Merry Widow. Other roles include the Constable in Fiddler on the Roof with Greater Lowell Music Theatre, and King Herod in Jesus Christ Superstar with The Umbrella in Concord. Lance has soloed with the Boston Pops, Longwood Symphony, and the Paul Winter Consort. He has performed at Symphony Hall, Tanglewood, Carnegie Hall, Royal Albert Hall, and Fenway Park. Lance sings regularly with the Tanglewood Festival Chorus and New World Chorale.
James C. S. Liu - Ping - the Grand Chancellor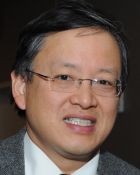 Baritone James Liu is excited to return to public singing with Opera51, having appeared in their productions of Roméo et Juliette (Capulet), Fledermaus (Falke), Amahl and the Night Visitors (King Balthasar), Faust (Valentin), and Hansel and Gretel (The Father). He is a physician who has announced and produced classical music programming at WHRB, and sings with Cantata Singers. He has sung with the Choir of First Church in Boston and appeared with Indian Hill Music, Lowell House Opera, Harvard Early Music Society, Opera del West, Longwood Opera, NEMPAC, Boston Opera Collaborative, and Opera Boston. Roles include The Magic Flute (Second Man in Armour, Papageno), The Marriage of Figaro (Antonio, Bartolo, Almaviva), Così fan tutte (Guglielmo, Alfonso), Verdi's Otello (Montano) and Falstaff (Pistola), Ariadne auf Naxos (Music Teacher), Fidelio (Don Fernando), Orpheus in the Underworld (Jupiter), and John Eccles's Semele (Jupiter). He is indebted to his voice teacher, Frank Kelley, and to his infinitely patient wife, his real-life Papagena, who makes all of this possible. http://www.jamescsliu.com
Christopher T Loschen - Emperor Altoum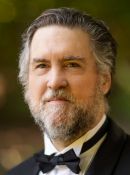 While I was a student in Vienna, I was waiting in line for standing room at the Wiener Staatsoper, and I started chatting with a little girl near me in line. She asked me to tell her an opera story, but there are very few operas with stories you can tell children. I started telling her the story of The Magic Flute, with its serpents, flying queens, wise leaders, and challenges which must be passed to gain entrance to the temple of wisdom. Unfortunately, I blanked on Tamino's name, and the little girl (with the ingenuity of an 8-year-old) decided that we should call him Fred. The story made just as much sense (or not!) with Fred as the young prince. To this day, while I find Papageno just as utterly charming, and the coloratura acrobatics of the Queen of the Night just as thrilling, I always think of the young prince looking for love and wisdom as Fred.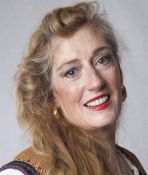 A Concord native, I feel so fortunate to be back for my seventh year with Opera51. I currently live in Cohasset, enjoying beach yoga and a litter of adorable puppies. I can't think of a more fulfilling way to return to live music; I'm grateful for the magic this brings to all of us.
Keiko Nakagawa - chorus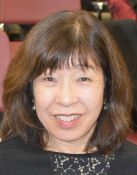 I work as a patent paralegal for an IP (intellectual property) law firm in Boston. I was born and raised in Japan and came to this country in 1994. Ever since, I've been singing with numerous choruses in the Boston and New York areas. I am currently singing with New World Chorale and Masterworks Chorale. Recently, I joined Cambridge Chamber Ensemble's production of Wagner's "Forbidden Love (Das Liebesverbot)." I take voice lessons from Pam Wolfe. My husband, Sam Pilato, is in this chorus also.
Sean Parr - Pang cover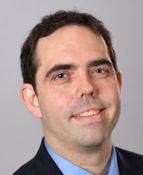 Sean Parr, tenor, is thrilled to be singing again with Opera51. He has performed many operatic roles, including the title roles in Gounod's Faust and Massenet's Werther, Rodolfo in La Bohème, Kaspar in Amahl and the Night Visitors, and Ferrando in Cosí fan tutte with companies such as Raylynmor Opera, Opera North, the Natchez Festival of Music, the Irvington Music Festival, Regina Opera, Brooklyn Repertory Opera, and Eastern Festival Opera, among others. In concert, he has performed as tenor soloist in works such as Handel's Messiah, Respighi's Laud to the Nativity, Mozart's Requiem, and Saint-Saëns's Christmas Oratorio. Sean is Professor of Music at Saint Anselm College where he teaches voice performance, conducting, and music history. He researches nineteenth-century opera, gender, and the history of singing and is excited that his first book is now in print — Vocal Virtuosity: The Origins of the Coloratura Soprano in Nineteenth-Century Opera (Oxford University Press, 2021).
Sam Pilato - chorus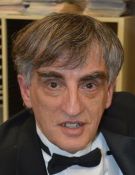 I sing choral tenor, having performed in that capacity with many area choruses and orchestras, a cappella ensembles, and opera productions.
Especially after retiring from a career as scientist/engineer in Natural Language R&D, I also serve performance groups as board member, repertoire researcher, virtual ensemble organizer/mixer, subtitler, scorehand, usher, blurber, and envelope stuffer.
My wife Keiko and I know nearly half the participants in this production of The Magic Flute from our singing with other Boston-area groups, as well as from prior participation with Opera51 productions. Indeed, seven of us now singing the Mozart just recently finished shooting a rare English-language performance of Wagner's first-ever-performed opera. Both the Mozart and the Wagner are originally in German, but the plots differ a bit.
Max Rydqvist - Ping cover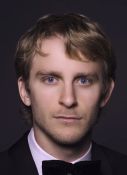 Max Rydqvist, baritone, graduated magna cum laude with a Master of Music degree in Vocal Performance from the College of Fine Arts at Boston University (2018) and with a Bachelor of Music degree in Vocal Performance from the State University of New York at Binghamton (2016. Recent stage roles include Angelo in Wagner's "Das Liebesverbot," Pandolfe in Massenet's "Cendrillon," Papageno in Mozart's "Die Zauberflöte", Ben in Menotti's "The Telephone", David in Samuel Barber's "A Hand of Bridge" and A-Rab in Leonard Bernstein's "West Side Story". Recent concert appearances include baritone soloist in a Nordic Art Song Recital, chorus and bass soloist from Handel's "Messiah" as well as baritone soloist in Brahms' "Liebeslieder Waltzes" with Church on the Hill, and an American Art Song Recital at the Bay View Music Festival. Residing as a freelance singer and also as an associate member of the National Association of Teachers of Singing and aspiring voice teacher in the Boston area, Max presently engages as ensemble member and soloist in both the concert series and chamber series of Boston's Cantata Singers, as ensemble member with Odyssey Opera, and as section leader and soloist at Church on the Hill of the Boston Society of the New Jerusalem. He is additionally a former soloist with Opera on Tap Boston. In the upcoming months he will be making an appearance as The Speaker in "Die Zauberflöte" and is endeavoring to produce an independent art song recital that will delve into a continued exploration of Nordic repertoire. He continues his vocal studies with Professor Sharon Daniels of Boston University.
Melanie Salisbury - Liu cover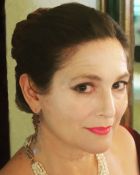 Ms. Salisbury joined Opera51 in winter, 2018. She has appeared in all productions since then, including a fundraising gala for the theater and a recital at Newbury Court. She covered Sandman and Dew Fairy in Hansel and Gretel and will cover Liu in Turandot next spring. She also sings with several area choruses. When she is not singing, Ms. Salisbury is a sculptor in ceramics and enjoys touring on her bicycle.
Back to On-Line Program Home To full-size Turandot website
Last updated 6/10/2020